Custom Graphic Design & Prints
Entomorphologic is a project with an ecological aspect through the use of A.I. generated visualisation.
Increasing the empathy for insects by taking real insects as a base. Analysing their characteristics. And visualising how they would look like when they evolve to survive the current declination in numbers and extinction worldwide.
Each Entomorph insect is based on a real insect which populations shows a decline in numbers or are becoming extinct. But its characteristics are transformed by futuristic technology.
Learn more about the insects by reading their descriptions. And support the project by exposition requests or buying the digital artworks, posters, canvases or stickers.
Your content goes here. Edit or remove this text inline or in the module Content settings. You can also style every aspect of this content in the module Design settings and even apply custom CSS to this text in the module Advanced settings.
                       Or view more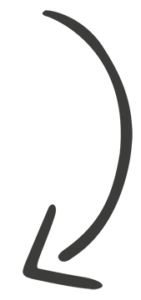 Many insects are experiencing declines in numbers due to a variety of factors, including habitat loss, pesticide use, climate change, and disease. Some examples of insects that have seen significant declines in recent years include:
Monarch butterflies – These iconic insects have seen a decline of more than 80% in the past two decades due to habitat loss, pesticide use, and other factors.
Pollinators – Many species of bees, butterflies, and other pollinators are in decline, which threatens the pollination of crops and wild plants.
Dragonflies and damselflies – These aquatic insects have seen declines in many parts of the world due to habitat loss and degradation.
Fireflies – These beloved insects have seen declines in many parts of the world due to light pollution, habitat loss, and pesticide use.
Cicadas – Cicadas are also in decline globally, due to habitat loss and fragmentation, pesticide use, and overcollection for medicinal use.
It's important to note that decline of insects doesn't only affect insects themselves but also the whole ecosystem where they are a important part of the food chain, pollination and decomposition.
Dytiscus Digitalis is a cybernetic evolvement of a large water beetle that usually lives in wetlands and ponds. A Holarctic genus distributed in Europe, Asia, North Africa and North and Central America. They became self sufficient after the mass extinction of European insects by using a form of photosynthesis in the solar cells on their back. They are predators that can reduce mosquito larvae.
The monarch butterfly is at greatest risk of extinction, having declined by an estimate of 99.9%, from as many as 10 million to 1.914 between 1980 and 2021. According to IUCN.
Climate change is seen as an emerging threat to European species, and it will affect more and more animals and plants. We are witnessing local and regional extinctions of species, as well as a move of the species northwards and uphill
Endangered snails
Land snails and slugs represent about 40 percent of the known animal extinctions since 1500, more likely disappeared before becoming known to science, and many species are now on the edge.
According to the IUCN Red List, some species of snails that are considered endangered in Europe include:
Cochlicopa lubrica (Slender Glass Snail)
Discus rotundatus (Round Disc Snail)
Helix pomatia (Roman Snail)
Pupilla muscorum (Slender Pupilla)
Vertigo angustior (Narrow-mouthed Whorl Snail)
Commissions taken upon request
The work shown here can be bought from the Etsy store. Any request for something specific to feed your needs are welcome.